National Art League


89th Annual Open Juried Exhibition



May 6 - June 1, 2019


One of my paintings, Demon Tales, was published in the October 2018 issue.

MonmouthMuseum

September 15 - November 5, 2017






July 2017
Extraterrestrial Life as a Statistical Certainty

MY CASE AGAINST GOD
FIRST PRINCIPLE: EVIDENCE IS THE BEST, MOST RELIABLE WAY FOR HUMANS TO APPROXIMATE TRUTH AS WE INTERROGATE THE WORLD OF EXPERIENCE.
Finally, let's set the odds of life ever emerging on any given planet at 10 billion to one. In that case, life would emerge on 6,000,000,000,000 planets. That means if the odds of life emerging are 10 billion to one, then life would emerge on about six trillion planets. As Lawrence Krauss astutely observes, "The universe is big and old and, as a result, rare events happen all the time." Extraterrestrial life is a statistical certainty.


May 2017

Won third place award with Demon Tales at National Art League's 87th annual show in Queens, NY.



April 2017, a quote found in The Death of Satan


"Nothing happened to me, Officer Starling. I happened. You can't reduce me to a set of influences. You've given up good and evil for behaviorism, Officer Starling. You've got everything in moral, dignity pants – nothing is ever anybody's fault. Look at me, Officer Starling. Can you stand to say I'm evil?"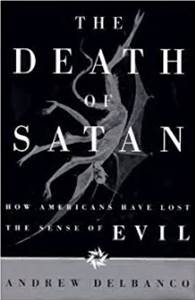 August 2016



May 2015 - 12th Annual VMRC - showing White Lace and Deception


May 2015 - 85th Annual Open Exhibition, National Art Center - showing Winds of Angst



March 2015

My business has been very busy for over months now. It has been difficult to get art things done. Although I have been working on a watercolor that I hope to complete this month.



July 2014





79th Annual National Exhibition
Will be showing, Hovering Spirit

* Won, The New Genre Award




Will be showing, No Praise on Throne of the Kings








Will be showing, RIP - Bon Voyage






Will be showing, Coffin Call


The Cosmos - 15th International Art-Sci Exhibition The NY Hall of Science
August 27, 2013 Interesting art exhibition merging with science, will be showing Coffin Call and Sway of Adornment




June 2013 I spent some time tinkering with ideas, "Unclean" is an example. Dimensions of time are represented by a rectangle with two primary colors, blue and yellow. The rock formations within a forest appear to create an image of an unclean spirit trapped within a dimension. An old woman who has leprosy looks from outside the spatial plane free from the unclean spirit. She looks like a defiled spirit but is not. On top is a kid who is trapped within the rectangle. He created the picture and is held by it. He cannot be helped but the old lady can, she is outside of it and free.




October 2012
Finally, will be spending the weekend in the Kaaterskill Falls area. Looking forward to the Cole & Church estates and the foliage.




August 2012

Have not been to Kaaterskill Falls yet. Not able to shoot any interesting shots for painting yet. That's o.k. for now since I have two paintings - one in progress & the other lined up. Will be leaving for Virginia in the middle of August and may get some shots there. I wonder how the Natural Bridge area will be?




March 2012

Completing website. Using this month to try and complete the detailed portions of the site. I am including some photos taken in various forests - Bear Mountain, Catskills, West Virginia. These go well with the paintings and help to document my hiking travels. Hope to have more in the future.




---